We hope you're having a
Happy, Healthy & Safe Summer!
This has been quite a year. I'm grateful to you, my students, who have stuck with me throughout this pandemic. We have, some how, created and maintained a sense of community, despite physical distancing. Despite being far apart, livestreaming on Zoom has been more effective and convenient than I ever imagined. I plan to continue teaching this way, going forward. Stay tuned for Fall offerings which, I hope, will include some in-person options. Updates to follow.
This month, I'm happy to begin to share a series of video interviews with All Beings Yoga students! The first one with long-time student, Rick Rojas. After 5 years of weekly sessions, listen to us discuss the inclusive environment of All Beings Yoga, remote vs. in-person yoga, and more! Thank you, Rick, for your insightful and candid reflections. More interviews to come. Stay tuned!
The Accessible Yoga Association has invited me to participate in their July Programming: Aging and Yoga. I am honored to offer: Chair Yoga — It's not just sitting around! Wednesday, July 21 6pm ET, 3pm PT. Registration details and other workshop offerings below.
Wishing you all the best for a happy, healthy and safe Summer.
-Anita
---
Summer hours on Zoom!
Wednesday, July 14 – Friday, September 3
Wake Up and Smell the Yoga!
Chair Yoga — It's not just sitting around!
Sundays 11 am
Tuesdays 11 am
Accessible Mat Yoga
Sundays 9:30 am
Tuesdays 7 pm
Thursdays 6 pm
(all Eastern Time)
---
---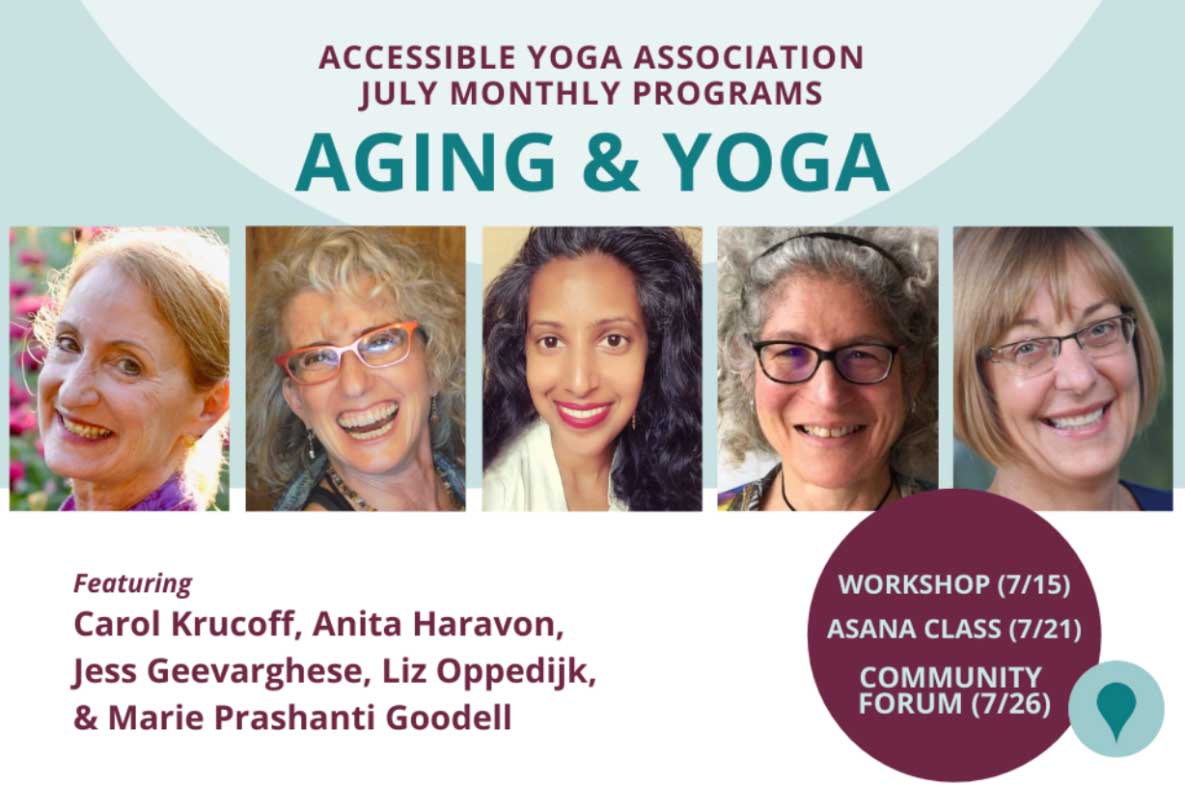 Aging & Yoga: Chair Yoga – It's not just sitting around! with Anita Haravon
Click the link below to register for my Chair Yoga Class sponsored by ACCESSIBLE YOGA!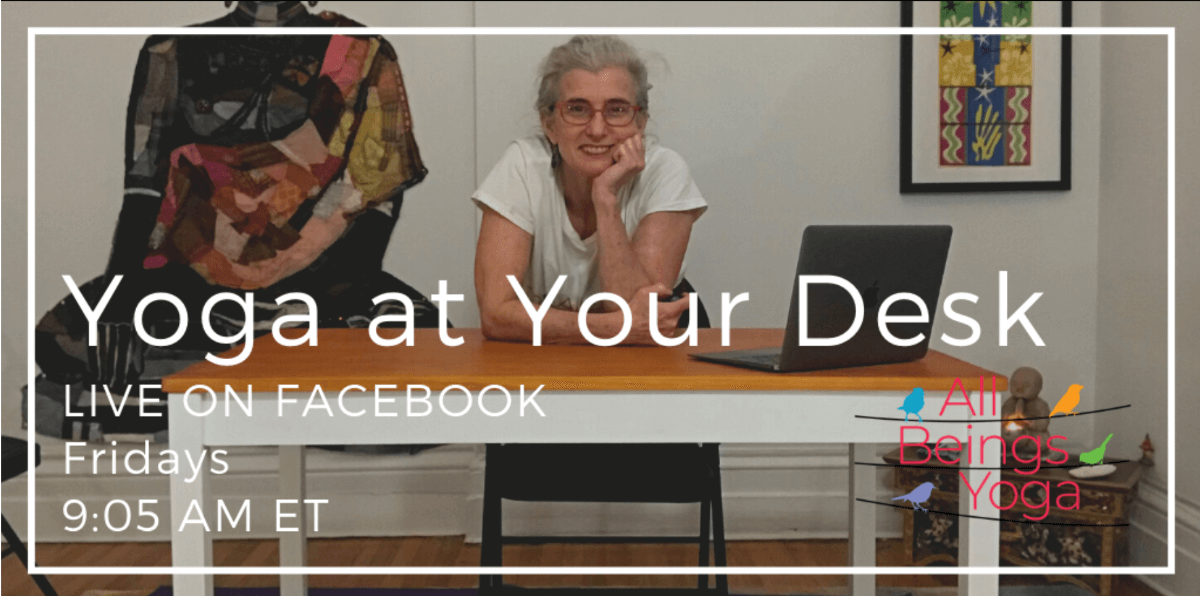 Start off your Friday mornings right with a FREE live yoga session!
Click the link below to join Anita Haravon EVERY FRIDAY at 9:05 am for
Yoga at Your Desk.
---
Do you know someone who wants to try yoga, but they aren't sure where or how? Anita offers FREE 1-on-1 consultations to new students. Book a session below:
Yoga for people of all sizes, body types, and physical ability!