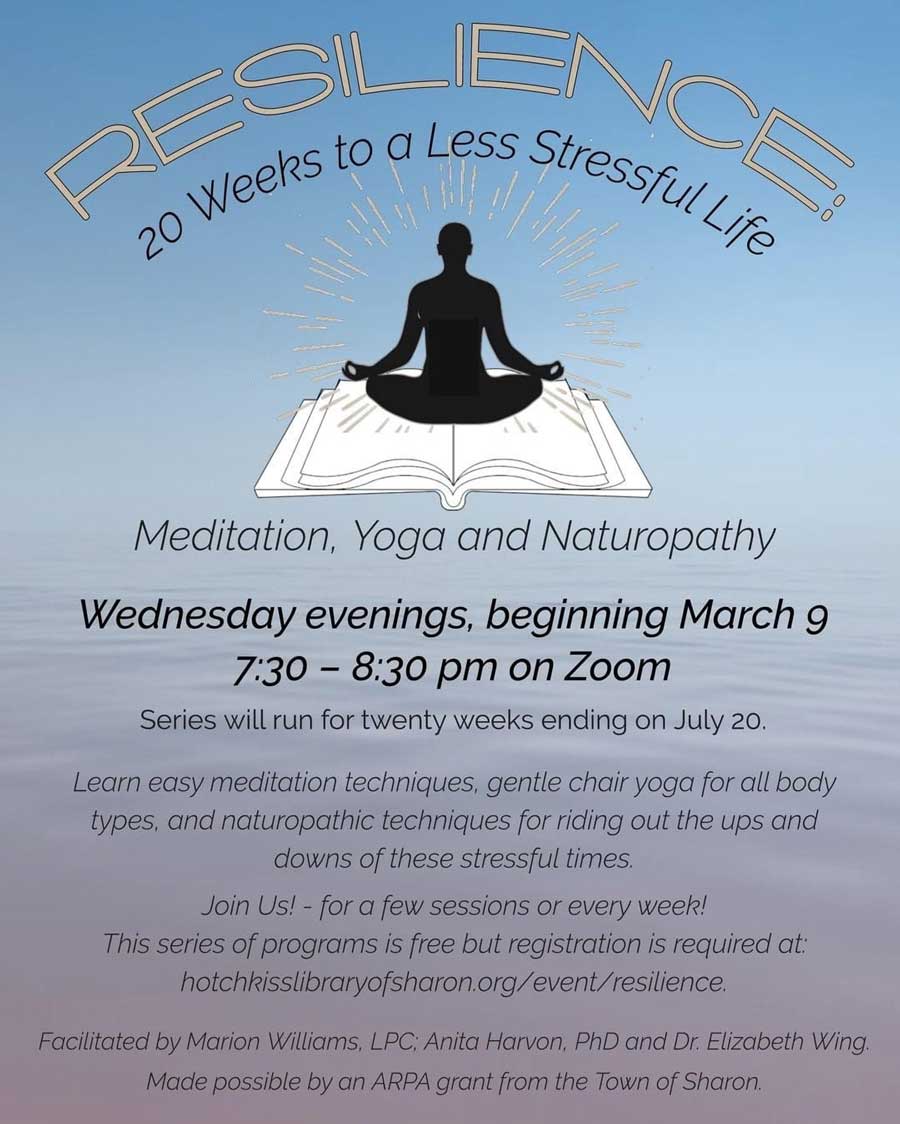 I'm honored to participate in this FREE offering from The Hotchkiss Library of Sharon: 20 weeks to a Less Stressful Life. Wednesday evenings, starting March 9. Join us on Zoom to learn easy meditation techniques, gentle chair yoga for all body types, and naturopathic techniques for riding out the ups and downs of these stressful times. This is your chance to train with advanced and accessible practitioners.
For more information, and to register:
FREE registration
---
One-on-One sessions with Anita
Have you wanted to try yoga, but believe it is not for someone of your height, weight, age, gender, level of fitness, degree of flexibility…?
FACT: Yoga is for EVERYONE. If you can breathe, you can do yoga!
Experience yoga with an instructor who makes the practice fun and accessible.
With her compassionate and light-hearted teaching style, Anita's classes are perfect for students who are new to yoga and want to practice in a fun and accepting environment.
Informed by her health care background, Anita makes yoga accessible and fun for everyone: people recovering from injuries, people with physical limitations and people of all sizes and body types
---
ALL BEINGS YOGA
Class Schedule
Wake Up and Smell the Yoga!
Mondays, Wednesdays, & Fridays
8:00 am
Chair Yoga — It's not just sitting around!
Tuesdays
11:00 am
Evening Yoga
Tuesdays
7:00 pm ~ Mainly Mat
Thursdays
6:00 pm ~ Chair and Mat
Weekend Yoga
Sundays
9:30 am ~ Mainly Mat