Yoga for People of
All Sizes, Body Types
and Physical Abilities
In-person andLive Streaming Classes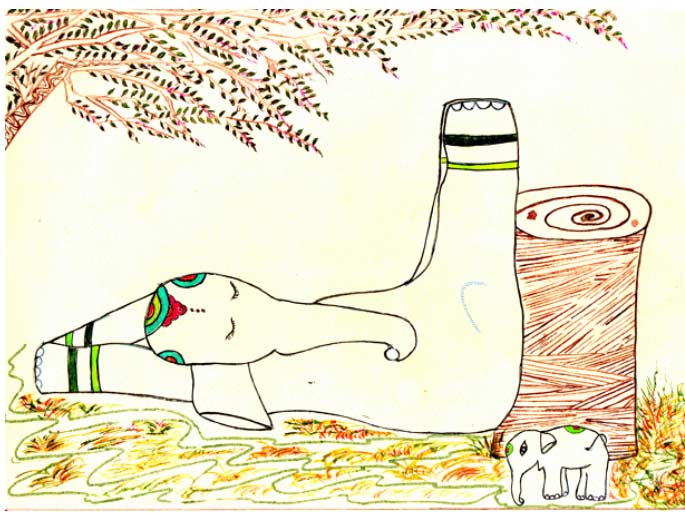 Restorative Yoga Sundays at Spoke the Hub!!!
748 Union Street, Brooklyn NY
4:30pm-5:30pm
Wind down with gentle, meditative yoga.
Become present in your body as you rest and restore.
Session begins October 1st
Cost
• 1 session: $40
• 4-week package: $140
Max 6 students per class
Yoga Customized For Your Body
You're not like everyone else and your yoga shouldn't be cookie cutter either. If you're looking for gentle movement that meets your body where it's at, All Beings Yoga offers accessible and adaptive yoga that truly adjusts to meet your needs in an online format.
If you've wanted to try yoga, but fear it is not for someone of your height, weight, age, gender, level of fitness, or degree of flexibility, rest assured yoga is for everyone if you have the right teacher. Experience the difference of yoga with an instructor who specializes in working with people recovering from injuries, people with physical limitations and people of all sizes and body types.
About Anita
Anita uses her yoga training and healthcare background to make yoga accessible to all. Her teaching style is perfect for students who want to practice with balance and care in order to prevent and avoid injuries.
I have been searching for a yoga teacher like Anita for years and years. When she says 'All Beings', she means it! Accommodating and affirming, this yoga practice with All Beings Yoga has been healing for my relationship with yoga, the city, and of course myself! Perfect for beginners, those with injuries, and different abilities. I came specifically for her work with larger bodies and accommodating my belly and it has changed so much for my embodiment. The smaller class sizes and her careful attention to students is such a sparkling aspect!
Private Accessible Yoga
1:1 Yoga for People with Mobility Challenges,
Disabilities and in Larger Bodies.
Private sessions are offered in-person and online via Zoom
Yoga Created Especially For You
Everyone deserves to practice yoga that adjusts to feel good in their body. I partner with each of my private yoga clients to identify goals that matter to them and then create customized, personal practices to meet the student where they are. I will partner with your healthcare team to create a practice that serves your needs.
I specialize in working with people with the following conditions:
Limited mobility
Chronic pain
Arthritis
Cancer survivors
Shoulder, hip and knee injuries and/or replacements
Spinal cord injuries
Details & Pricing
Private sessions are offered online via Zoom, allowing you the ability to practice from your own home. During your free Zoom consultation we will discuss any props you may wish to have to support your practice. Practice notes and video recordings will be made available for reference between sessions.
In-person sessions available on a limited basis. Email anita@allbeingsyoga.com for details.
Pricing
$70 for each 30-minute session.
$130 for each 60-minute session.
Packages available.
If you want to become functionally fit you need to work with Anita. She'll keep you safe and make you strong, fit and more mobile. Start at any age, any weight and just get better. Your gift to yourself!
Anita's positive energy is infectious. She works with you as an individual to identify your current abilities, yet challenges you to go a bit further each time. Thanks so much for a wonderful session! I'll be back!
Curious? Schedule a free consultation
60-Minute Online
Yoga Classes
Practice From the Comfort of
Your Own Home
Evening Yoga
Tuesdays 7:00 pm ~ Mainly Mat
Weekend Yoga
Sundays
9:30 am ~ Mainly Mat
Cost
$22 Per class or 10-pak $200
When you register, you will receive an email with a Zoom meeting link. Click the link to join the class!
NO ZOOM ACCOUNT or technological knowledge necessary. Just a CLICK!
Discounts for folks experiencing financial hardship. Yoga is for everyone!
Email anita@allbeingsyoga.com for a discount code.
The progress I have made with All Beings Yoga has exceeded anything I ever imagined. Especially during the pandemic – being able to practice from home in a nurturing virtual classroom setting with great people and a knowledgeable instructor in Anita has been a great blessing. Highly, highly recommend.
This is yoga on a different level. Classes are small, you get individual attention. Anita is a great teacher. She takes extra time and understands folks with 'different' bodies. If you are scared to go to a yoga class because you think you can't keep up this is the place for you.
Interested in 30-minute classes?
30-Minute Donation
Yoga Classes
Affordable & Accessible Yoga
WAKE UP AND SMELL THE YOGA!
Monday / Wednesday / Friday
8:00 am
 
SUGGESTED DONATION
Single Class: $12/class
Monthly Membership: $120/month
These are suggested donations. No amount is too small. After you make a donation, hold your spot for as many classes as you like for ONE MONTH. You will receive an email with the zoom link for the class.
Anita is an incredible teacher. It's amazing how much three thirty-minute classes a week can make a difference, physically and emotionally. Doing yoga from the comfort of home is a wonderful experience! Anita creates a virtual community that makes the experience really special.
Interested in 60-minute classes?
Anita Haravon, PHD
Yoga Instructor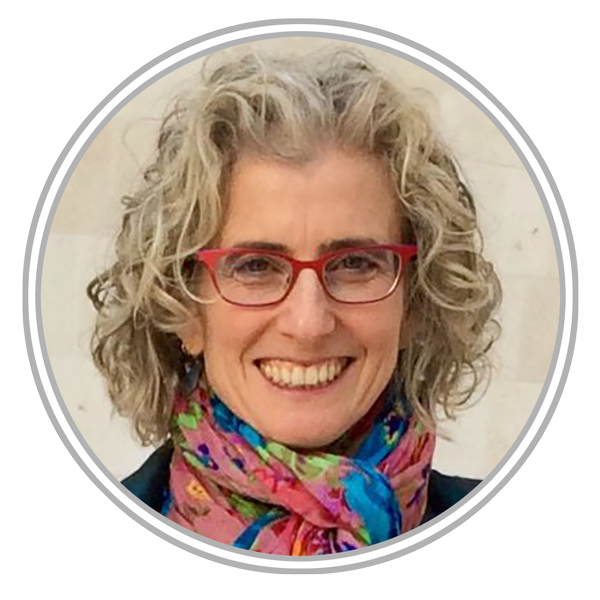 Specializing in yoga for people recovering from injuries, people with physical limitations and people of all sizes and body types.
Anita's teaching style is perfect for students who want to practice with balance and care in order to prevent and avoid injuries.
Advanced Trainings
Mind Body Solutions (Matthew Sanford)
Yoga for Cancer (Tari Prinster)
Accessible Yoga (Jivana Heyman)
FAMI (Functional Anatomy for Movement and Injuries)
Buddha Body Yoga (Michael Hayes).
Anita was a clinician and researcher in audiology and communication disorders for over 20 years and received her doctorate in Speech & Hearing Sciences from the City University of New York (CUNY) Graduate Center. Anita is also a certified EMT (Emergency Medical Technician) and has volunteered with Central Park Medical Unit and the American Red Cross.
All Beings Yoga is AMAZING. Anita really differentiates and makes it a safe and welcoming
place to explore bodies and flexibility. I always wanted to try yoga but was too self conscious.
This class is not like other spaces; you feel welcomed right away..
Schedule a free consultation with Anita
I look forward to speaking with you
Contact form - allbeingsyoga.com