All Beings Yoga with Special Guest
Saturday, May 2nd 9:30 AM EDT
Mark your calendars! On Saturday, May 2nd, Massage therapist, Amy Baker LMT, will be our special guest.
She will share some self-massage techniques – perfect lead up to Savasana!
Formerly a professional modern dancer, Amy Baker is licensed massage therapist, specializing in Craniosacral therapy for children and adults. She is a gentle, caring teacher and practitioner.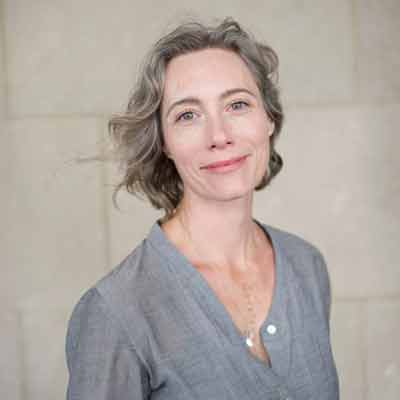 Support SOULfest & All Beings Yoga
For the past 2 years, I have been an active participant at SOULFest, a FREE outdoor yoga festival in Harlem, NYC.
For over four years SOULFest has supported the yoga community and now invites sponsors to support SOULFest and its community. The COVID-19 pandemic has left our community of teachers with little to no work. SOULfest's new sponsorship program will put money directly in a teacher's pocket, and help keep SOULFest in production during these challenging times.
Would you or your employer consider sponsoring All Beings Yoga? The sponsorship would enable us to create a 30-minute yoga video on the SOULfest website and YOUR company's logo would be added to the top of the video. Or perhaps you know of a business that might be interested? Check out the sponsorship levels here! Thanks so much for considering it!
Sincerely,
Anita Haravon
Founder of All Beings Yoga
Tuesday
7:00 PM – 8:00 PM EDT
Saturdays and Sundays
9:30 AM – 10:30 AM EDT
$20 per class
$160 10-class card

Healthcare workers and first responders: 


Classes are free. Thank you for your service.

Experiencing financial hardship at this time?


We offer you a 50% discount.Email us for more information
5 minutes before class starts you will receive an email with a Zoom meeting link. Click the link and you'll be put into class!
NO ZOOM ACCOUNT or technological knowledge necessary.
Just a CLICK!
Thank you for supporting small business.
---
FREE YOGA SESSION ON FACEBOOK LIVE
During this time of social distancing, join Anita Haravon, founder of 
All Beings Yoga
, for a 30-minute yoga experience, designed to get you moving AND calm your nervous system.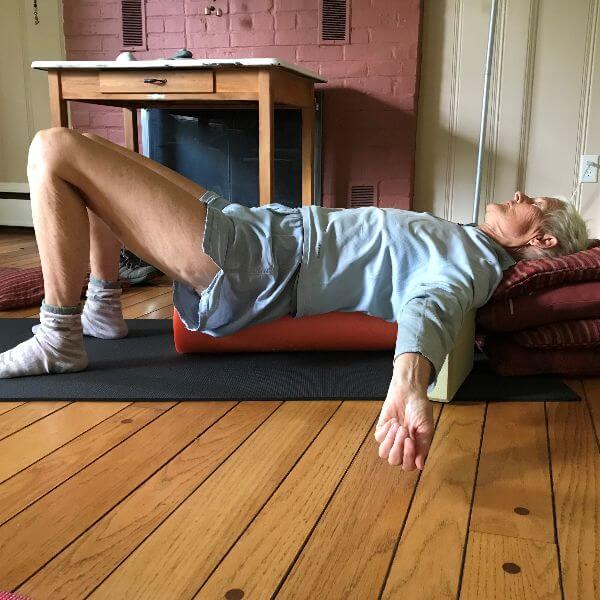 Start the Day with Yoga
MWF 8:00 AM – 8:30 AM
Wake up with Anita for a mat-based class, focused on grounding, stretching and breathing. Chair yoga options also offered.
Props needed: yoga mat (or whatever you have at home!)
Recommended, but not required: blanket, blocks, strap, a sturdy, stable chair that will not slip on floor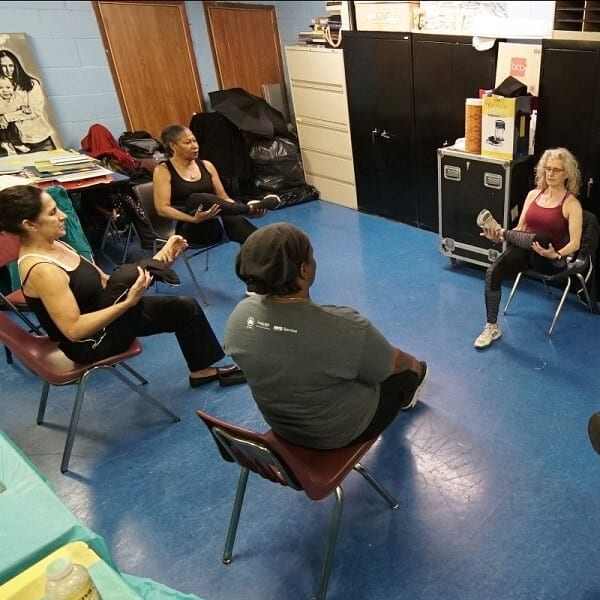 Chair Yoga for All Beings
TuTh 12:00 PM – 12:30 PM
Join Anita on FB live for an invigorating and grounding chair yoga class on your lunch hour! This class will be accessible for folks with mobility impairments and fun and invigorating for everyone!
Props needed: a sturdy, stable chair that will not slip on floor.
Nice to have, but not required: blanket, blocks, strap, yoga mat
---
Our Students Love Our Online Sessions!
Send us your pictures to show off your progress and get featured on out platforms!
just add the hashtag #AllBeingsYoga
---
PRIVATE SESSIONS
Also Available via Live Stream!Working one on one in a private session, you will find a practice that is tailored to fit your experience and interests with special attentions to any injuries and your specific needs and goals
Private sessions 
are appropriate for all levels from beginners to the advanced practitioner, and are a great way to ease into group settings, deepen your practice and get the individual attention that is not available in an open class.